Alast - Sugarboy On Song Theft Allegation
10
May
2017
Sugarboy Weighs In On Song Theft Allegation.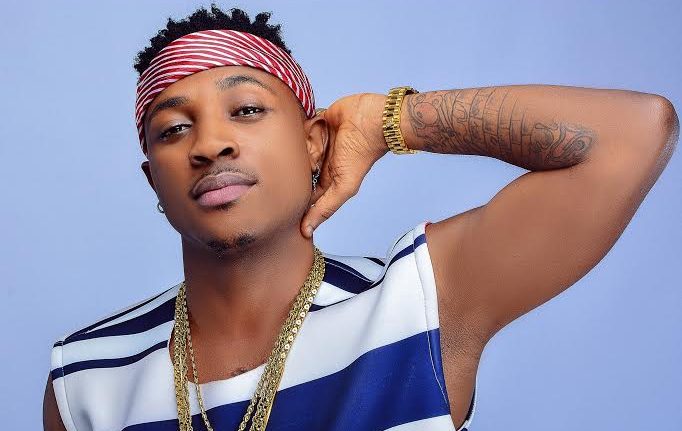 G-Worldwide act, Sugarboy, was slammed with song theft allegation a couple of weeks back by management of an upcoming act known as BARz.
The singer, during an interview with Planet TV, finally weighed in on the allegation by the label and their act, not entirely denying that he did steal the song KILAMITI from BARz.
Recall, BARz, had spoken to Punch sometimes back about the issue saying:
I have known Sugarboy for almost six years. He was always the happy go lucky type, upbeat and seemingly content. We had good times in the past. Honestly, I'm quite shocked. This same person used to mentor me in a sense back in the day. He produced the first official song I ever released under a record label, 'Morenike' featuring Chuddy K.

When I was in school, we were always in touch and he used to send me beats regularly to see if I'd like anyone of them and pick to do a song. Sometimes he would freestyle on them to give some sort of insight as to what he was thinking when he made the beat, so for him coming over to my present studio and free styling was business as usual. This comes as a shocker. He was fully aware of the progress of the song; he came over to the house a couple of times and listened to the finished work. He loved it! He was fully aware of its release as a single and also the release of the video last year and gave his consent. You don't just feel you can do something with a song you made with someone and go ahead to drop the exact same thing without reaching out to the person even once. Nothing is right about it! The song was released June 2016 and it was met with rave reviews from the fans.

Saturday Beats, also got in touch with Sugarboy's manager Louisa Williams, who claimed that BARz, only got what he deserved as she claimed the rapper also stole a song from them.
In her words:
We have been waiting for his lawyers to write us because he has been saying all sorts of things. We don't really have anything to say now; all we want is for him to instruct his lawyers to write us. Then they should also explain if we ever authorized their company to release our artistes' song, 'Change it' and begin to claim that he featured Sugarboy. When an upcoming artiste is desperate for fame, they release a song they had done with a celebrity years back without being bothered if the celebrity wants to eventually release the song or not. We never authorized them to do it but if he is very sure that we stole his song, their lawyers should write us and they should take the case to court
In the new interview with Planet TV, Sugarboy reaffirmed Louisa's statement, saying without an iota of remorse that BARz and his team are only getting what they deserve.
Watch the interview and share your thoughts:
I didn't steal 'Kilamity' from Barz Sugarboy speaks