ONLINEBIZ || How your Business can gain Online Advertisment
09
Mar
2017
How your Business can gain Online
Advertisment.
Are you an online business owner, online business advertiser, do you have a website/blog do you wish for traffic, do you know online business requires traffic, do you know how to generate traffic to your site in just simple ways? Do you know that your business online, depends on the amount of traffic (visitors) who visit your site?
Are you wondering how and what this is?
Sit back, relax, and we are headed somewhere on this course.
Terminologies.
Online advertising:
This is one of the most effective ways for businesses of all sizes to expand their reach, find new customers, and diversify their revenue streams with the use of the Internet.
Traffic: Traffic is the number of visitors of web page viewers online via the Internet.
Ranking of Site: The rank which a site has based on search engines.
SEO: Search Engine Optimization is a set of strategies with the broad goal of bringing more people to your website the first way, by improving your search engine rankings.
SMO: Social media optimization (SMO) can be one part of SEO—but it also contributes to all three ways people find you online.
1. Online Advertising:
When you think of online advertising, the chances are pretty good that you're thinking of paid search advertising. Paid search – also known as pay-per-click advertising, or PPC – is one of the most common and effective types of online advertising.
Online marketing is all about awareness and visibility.
2. Traffic/Buying Trfaffic:
Website Traffic is the amount of data sent and received by visitors to a web site. This necessarily does not include the traffic generated by bots. Since the mid-1990s, web traffic has been the largest portion of Internet traffic.
This is determined by the number of visitors and the number of pages they visit. Sites monitor the incoming and outgoing traffic to see which parts or pages of their site are popular and if there are any apparent trends, such as one specific page being viewed mostly by people in a particular country.
There are two primary ways to get people to come to your website. Organically and through paid services. They both have thier good and bad points. Generally organic traffic is the kind which comes from search engines like google or from back links. That is links from other peoples sites, articles and blogs to your site. You can also get traffic from mentions on various social media sites.
This 'free' for of traffic often takes time to build up. It's great if you have already done all the hard work. But sometimes you need the traffic quicker. Which is where paid traffic comes in.
There are many sources of paid traffic. There are the obvious places such as google ads or facebook ads. But you can also buy ads on other platforms such as bing and yahoo
I'm here to introduce you something very secret. Before everything, just tell me, are you 18 years old?
SignUp on Alexa Master enjoy both free and Paid Traffic direct for your Online business.
3. Increasing website Rank:
Follow these suggestions, and watch your website rise the ranks to the top of search-engine results.
i. Publish Relevant Content
Quality content is the number one driver of your search engine rankings and there is no substitute for great content. Quality content created specifically for your intended user increases site traffic, which improves your site's authority and relevance.
ii. Update Your Content Regularly
You've probably noticed that we feel pretty strongly about content. Search engines do, too. Regularly updated content is viewed as one of the best indicators of a site's relevancy, so be sure to keep it fresh.
iii. Metadata
When designing your website, each page contains a space between the <head> tags to insert metadata, or information about the contents of your page.
iv. Have a link-worthy site
Focus on creating relevant links within the text. Instead of having "click here" links, try writing out the name of the destination. "Click here" has no search engine value beyond the attached URL, whereas "Michigan Tech Enterprise Program" is rich with keywords and will improve your search engine rankings as well as the ranking of the page you are linking to.
iv. Use alt tags
Always describe your visual and video media using alt tags, or alternative text descriptions. They allow search engines to locate your page, which is crucial—especially for those who use text-only browsers.
4. SEO
Search engine optimization is a methodology of strategies, techniques and tactics used to increase the amount of visitors to a website by obtaining a high-ranking placement in the search results page of a search engine (SERP) -- including Google, Bing, Yahoo and other search engines.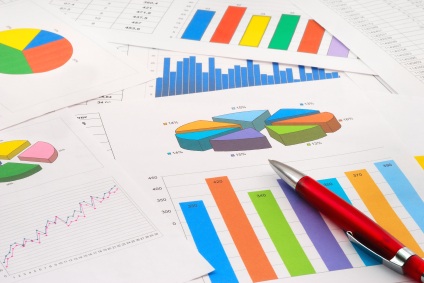 What is Social Media Optimization?
Obviously, SMO has to do with social networks and their growing importance to business. This aspect of optimization deals with enhancing your company's presence and online reputation through interactive communities—not just Facebook and Twitter, but also blogs, forums, and anywhere your business is mentioned or linked to socially.
Working with SMO can help you strengthen your brand and boost visibility, as well as generate leads and increase sales. Optimizing your social media builds both familiarity with and trust for your business, because consumers will see you not only mentioned, but recommended by others.