REVIEW || Osinbajo At 60: The Meaning Of Inspiration
08
Mar
2017
REVIEW || Osinbajo At 60: The Meaning Of Inspiration
#ref-menu
I believe Nigeria can be served well, that is why I am in politics.
Osinbajo At 60: The Meaning Of Inspiration
Whichever way you dice it, the way we live will represent something, whether exemplary or unideal. Professor Yemi Osinbajo turns 60 today and I testify that his life continues to represent the meaning of inspiration. And inspiration, when you look at it comes in a package. Indeed it is my view that when you observe the vice president very well, few things really matter more than these to him – the fear of God and humility, family, talent, motivation, courage, grace, patience and hard work. And herein lies the package of inspiration.
This piece was written by Lao Conde. The views and opinions expressed here are those of the author and do not necessarily reflect the official policy or position of djcentiz.com.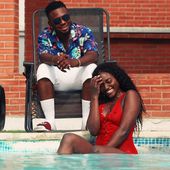 MAKING || See Behind The Scenes Pictures From Singer And Songwriter, Mystro's Upcoming Video - Muzikal Cacophony || MuCapS_DC
Behind The Scenes Pictures From Singer And Songwriter, Mystro's Upcoming Video Behind The Scenes Pictures From Singer And Songwriter, Mystro's Upcoming Video Get paid to share your links! Mystro is
http://www.djcentiz.com/making-see-behind-the-scenes-pictures-from-singer-and-songwriter-mystro-s-upcoming-video
See Behind The Scenes Pictures From Singer And Songwriter, Mystro's Upcoming Video
Let us start with his godly devotion to family.
Ambassador Yusuf Maitama Sule, the statesman and orator of note certainly has a very high opinion of both President Muhammadu Buhari and Vice President Yemi Osinbajo. At least twice, in public, for instance, the Kano-born diplomat and politican has commended what he describes as the high moral standards and scrupples of the presidential duo. Once in Kano in 2015, and a few weeks ago here in Abuja, the former Nigeria Permanent Representative to the United Nations said publicly that President Buhari and his VP are the two political leaders of the day that are well known as very faithful husbands and outstanding men of the family.
He said they are both men of integrity, and sufficiently disciplined, that they take their oaths, including the marital one, seriously, leaving no room, in his words, for "girlfriends."
Later, 'Pastor' Osinbajo himself, during a sermon, explained the reason why he cannot cheat on his wife, as being due to the fear of God! It is that fear of God that one has come to see as the ground norm in the life of Nigeria's number two man, who is presently Acting President. And good Lord, that inspires in a deep and profound manner.
The vice president considers his wife an important source of counsel, and is a great advocate of the nuclear family, emphasising the kind of love and affection that should circulate in the family. His devotion to his family is evidence that he truly ranks the family high. He lovingly calls his wife "Dolly", his son "Skipo", i.e. Skipper, and the way he dotes on his daughters would make one, without a daughter, wish to have one too!
In fact you could conclude that his deep appreciation of the centrality of family to life comes from his own parents. Besides the inspiring story of his late dad as a stickler for principles and integrity, you need to watch how Prof. interacts with his mum. The other day at the praise fellowship in Aguda House, Mama, Mrs Olubisi Osinbajo, referred to his children – and at least three of them were in attendance that day – as "my babies" regaling us with how she brought them up on the inerrant word of God. You could not but be inspired.
What you see in the man we call Pastor-Prof, is a rare boldness, in this culture, to say things such as this: that when a man is married to a woman, that marriage has indeed made them become one. He advances the love that should exist between married people beyond rhetorics, by living it personally. In a culture where it is still a debate whether the wife should be the next of kin to the husband, this tone is indeed inspiring, as it is courageous.
And yet, you will discover that Osinbajo takes the family focus further to relationships with his siblings and other relatives. You cannot but love how he goes in and out with his siblings, and the jollity of it that extends farther to all their children.
Talking about talent, it is very easy to observe the sheer brilliance of many of the people the vice president surrounds himself with. He has packed his team with ebullient young men and women with really abundant talents and gifts. Struck by this, I once engaged him in a chat about one of the many outstanding young people around him, and you could see his fascination with talented young people as he described the young woman "as bright as a button."
There are many young and "not too young people" that feature in every department of his professional and pastoral lives. And in order to attract and retain talent, it must mean there is concomitant inspiration.
Yes indeed, I testify that this man inspires. Not just by the words of encouragement that he throws in here and there, but even through the challenging tasks that he drops on people's laps, demonstrating confidence in their ability, at times when even they might be laggard about it. One of his aides remembers how once, in the very first couple months in Aso Rock, Prof had delegated a speaking engagement to him, which he (the aide) was simply unsure of pulling through well, considering the audience and importance of the event. Calling him by his first name, the vice president simply said "you are a pastor, you know how to do it." That was his riposte to the aide's anxiety.
While he is fascinated by talent, and gifted people, his heart is ultimately and easily won by hard work and a commitment to getting things done, despite the obstacles and roadblocks that often line the paths of positive outcomes and productivity. So that when you hear and read reports testifying to his work ethic and personal grit, resolve and a rather uncommonly hectic schedule, it is the drive of hard work that is behind these.
One aide recalls that the vice president once told me him that hard work and more hard work is where things happen, where impact is made and where true and desired change takes place. His partners at the law firm he led before he was nominated talk of case preparations that continue till the wee hours and court appearances a few hours thereafter. His brother, the former Ogun State Attorney-General, Akin Osinbajo, told the story of how he was in Abuja preparing for a case the next day and was still up past 2 a.m. reviewing the court matter before he was called on the phone that the then General Muhammadu Buhari would be nominating him as his running mate. For real, when hard-work is blessed with results, it must produce inspiration in the hard worker and those around him or her – thats the story of the life of Yemi Osinbajo!
Motivation also matters to PYO, as many of his associate refer to him online. This is why his loyalty to those he chooses to serve remain unquestionable. Public service for him is what it is: service that goes with a whole bunch of sacrifice. For him, service is by no means for personal aggrandisement. It is that motivation to serve that provided the audacity to go after and remove erring judges and magistrates in Lagos State when he was Attorney-General. He took the offer to be a cabinet member in Lagos at the dicey transition point from military to civil rule, because he wanted to provide important service in the area of justice delivery, if one could say that. Not many would dare the judicial reforms he got done in Lagos, because they would be afraid and fearful that their own flanks might get exposed in the process. But when the motivation is right, it is easy to do what's right.
TENSION || More could be dead as 5 discovered as Hausa, Yoruba Communities Clash In Osun - Muzikal Cacophony || MuCapS_DC
be dead as 5 discovered as Hausa, Yoruba Communities Clash In Osun #ref-menu No less than five persons were reported dead after a fierce clash between Hausa and Yoruba communities in Sabo area of ...
http://www.djcentiz.com/tension-more-could-be-dead-as-5-discovered-as-hausa-yoruba-communities-clash-in-osun
More could be dead as 5 discovered as Hausa, Yoruba Communities Clash In Osun
In contrast, in Nigeria of today, we have to grapple with the issue of mindless corruption and a massive greed that causes people to continue to steal from our commonwealth until they loose their humanity and are shod of any semblance of patriotism or the quest to serve. Today, people seek public office merely to serve the self, and making the few who really want to serve look stupid and foolish. It is to change this that Nigerians voted in the Buhari/Osinbajo ticket, and this is the path of inspiration for a new Nigeria that we all must build in our own enlightened self-interest.
Let me conclude this brief birthday tribute to 'Pastor-Prof' by talking about the attitude of humility and patience. The very idea of a humble conduct, while it is widely commended, is largely ignored in reality, including on this shores. And people who carry themselves without chips on their shoulders certainly get overlooked and even undermined often. It takes some depth of patience and endurance to actually ignore the condescending attitude of society to humble conduct. But Prof's life is evidence that it is possible to be humble and really advance and attain great heights. His capacity to make peace with people who deride him, and those who sneer at him, to his face, is itself a grace that few people have.
However what it shows, besides offering hope that a saner society is possible here is that Pastor-Prof surely understands and obeys the teachings of his Lord and Saviour, Jesus. He restated his sermon on the Contrarian Gospel recently, enunciating the point that everything Jesus stands for, even his death and his love, are all evidence that the gospel of Christ is one contrary to our flesh and human reflexes. Look at the life of Yemi Osinbajo again, and you will see clearly that he has been blessed as he conducts himself in line with the tenets of that gospel, and with an unusual humility which is rare in these clime and time. It was Governor Rochas Okorocha of Imo State that said it recently and said it so well that: the vice president asks for nothing, but gets everything!
What a testament to humility, patience and grace under pressure. This man Osinbajo is an inspiration to many, including me. Happy 60th birthday to the acting President!
Lao Conde, who writes from Abuja, is an associate of the vice president